The Brotherhood



Base of Operations

Savage Lands

Leaders

Magneto

Founding Members

Magneto and Mystique

Notable Members

Magneto, Mystique, Lady Deathstrike, Sabertooth, Deadpool

Subgroups

None
The Brotherhood has it appears in fan-fics.
Leading Members
Edit
Magneto is the undisputed leader of the Brotherhood, with Mystique comings in a close second following the fight with Apocalypse.
Notable Members
Edit
Magneto
Mystique
Toad
Deadpool
Blob
Quicksilver
Avalanche
Domino
Nos
Father-Son Outing
Edit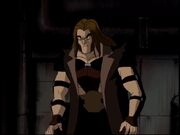 Magneto sent Sabertooth out to recruit X-23 out in an attempt to increase the ranks of the Brotherhood. The mission failed thanks to the X-Men.
Rising Tensions
Edit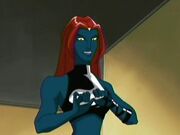 Magneto later talks with Sabertooth and Mystique about a way to start the war, and possibly even split up the X-Men.